Dr. Darling spent part of the past weekend up at her brother's house in Halmstad for a big gathering of their cousins, which means I got to be on my own for about 28 hours from Saturday to Sunday. (Not that I was counting or anything.)
I opted out of the festivities primarily because I haven't seen any of the cousins since losing my eye, and I just wasn't up to answering a lot of questions about it…nor the inevitable discussion about the ongoing cancer-watch…especially in Swedish.
So I stayed in Malmö and did what I always do when the Swede is out-of-town: eat sushi. Twenty pieces to be exact, and it was heavenly!
I also took the opportunity to wear my newest hat, a cotton flatcap (aka newsboy-, ivy- or driving cap) that I should have purchased in Scotland had Dr. Darling not talked me out of it. The cap looks exactly like the picture below except that it's black.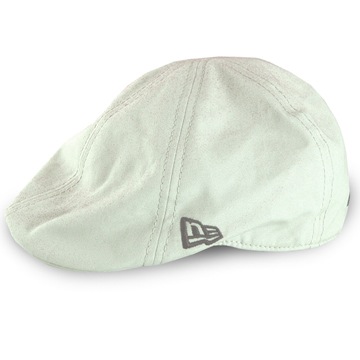 I've always had a bit of a thing for caps and my collection has grown quite a bit since moving to Sweden where the weather is nearly always conducive to wearing one no matter what the season.
I originally found this little beauty in Edinburgh, at an H&M store of all places. It was inexpensive and looked incredibly cute on my head, and besides that I loved the irony of purchasing a very English-looking cap from a Swedish retailer in Scotland. But because Dr. Darling HATED it, I didn't buy it…something I regretted (and mentioned several times) after returning home.
So the weekend before last we were out running errands and happened to pass an H&M, and which point the Swede looked at me and said, "You wanna go in and see if they have that hat, don't you?"
The following conversation ensued:
Me: "Of course I do, but I bet they don't have it. That style would be kind of unusual here, and besides, I just couldn't be that lucky."
Dr. D: "Well, I'll bet you they do have it, but if I win the bet, then you can't buy it."
Me: "So you're saying that if I win the bet…meaning they don't have it…I'm allowed to buy it?"
Dr. D: "Exactly."
Me: "How much of an idiot do you think I am?! Don't answer that question!!!"
We laughed all the way to the men's department where lo and behold, they actually had the cap. There was only one black one left in my size so of course I HAD TO GET IT no matter how much the Swede despised it.
Dr. D's shoulders hung in mock resignation as I marched up to the sales clerk and paid for it. I did, however, make one concession: that I would never wear it in her presence*, which is why I had it on most of this past weekend.
*We'll see how long THAT lasts.