It's always sad when a marriage unravels…even a celebrity marriage…especially when there are kids involved.
And it's still sad when one of the parties in the split just happens to be on your laminated "5 Freebie List" of famous people your partner must let you have a fling with  should the opportunity ever present itself.  So I was genuinely bummed when I read that David Duchovny and Téa Leoni's 10-year+union was on the rocks.
And then I found out that the reason for their separation wasn't his recent treatment for sexual addiction, but rather her extra-marital relationship with Billy Bob Thornton. WTF?!  It took me YEARS to get over the idea that Angelina Jolie actually married him, and now this?!
Say it ain't so Téa!!!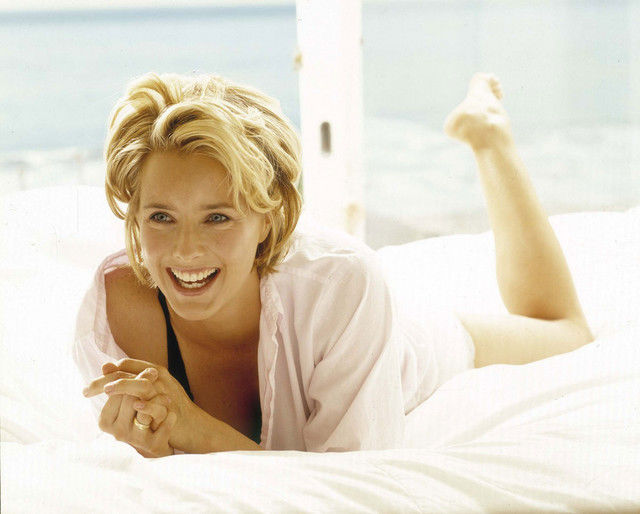 Okay, so after looking at this picture for a few minutes, I think I may have already forgiven her.
But naturally I can't help but wonder if it's only a matter of time before Charlize Theron and Ashley Judd fall prey to Slingblade's mega-mysterious charms.
At least I'm fairly confident Jodie Foster is safe. OR IS SHE?!