It's Memorial Day in the United States, and while I haven't lived there for quite a few years now and I have been a vocal opponent of the war in Iraq for nearly all of that time, I am very grateful to those who serve in our armed forces. I have enormous respect for their commitment and am humbled by the sacrifices that they and their families make every day.
I am also hopeful that this is the last U.S. Memorial Day during which the commitment and sacrifice made by gay and lesbian service members is deemed of less value than those of their straight comrades-in-arms.
I'm also hopeful that the California Supreme Court rules on the side of justice tomorrow when it announces its decision on the challenge to Proposition 8. I have a very positive feeling that the court will toss it, if for no other reason than the dangerous precendent that letting it stand will create.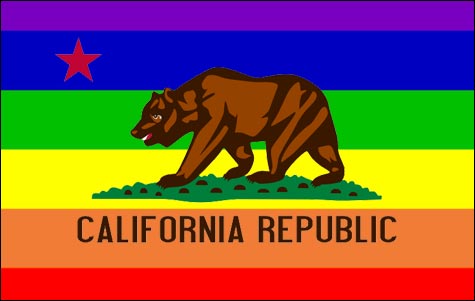 Of course I'm also mindful of the fact that although a court decision can change a law, it can't change hearts. Win or lose tomorrow, the fight for full civil rights for gay Americans will continue.