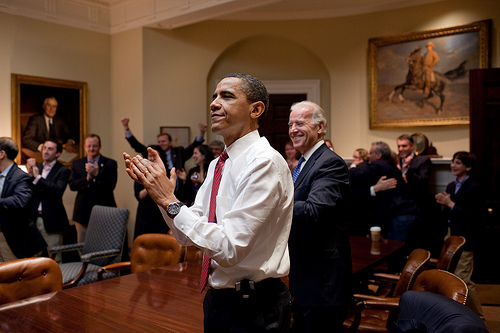 219 Votes Bay-Bee!!!
President Barack Obama, Vice President Joe Biden, and senior staff, react in the Roosevelt Room of the White House, as the House passes the health care reform bill, March 21, 2010. (Official White House Photo by Pete Souza.)
My personal opinion is that the HCR Bill the President will sign tomorrow does not go far enough, and that Democrats gave away too much, too early, for absolutely ZERO Republican votes.
But hey, it's a good start.