Dr. Darling recently decided to spend a little time polishing her Photoshop skills, which of course requires that you have some decent images to work with. So we were out for a walk this afternoon for the express purpose of taking pictures…and ended up down near the harbor, which was remarkably calm for some reason. (Seriously, the flags were hanging slack…which RARELY EVER happens.)
So while the Swede snapped away with a Canon digital SLR, I wandered around with my iPhone 3GS, but I didn't get anything I was really excited about until we got to Kockums HQ, one of my favorite buildings in the city.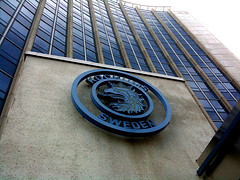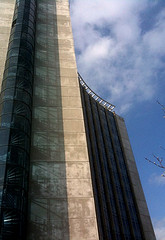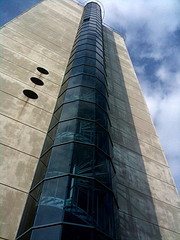 Sometimes the iPhone camera is not that bad!