I got up early this morning and baked shortcake so that I could whip these babies up for breakfast.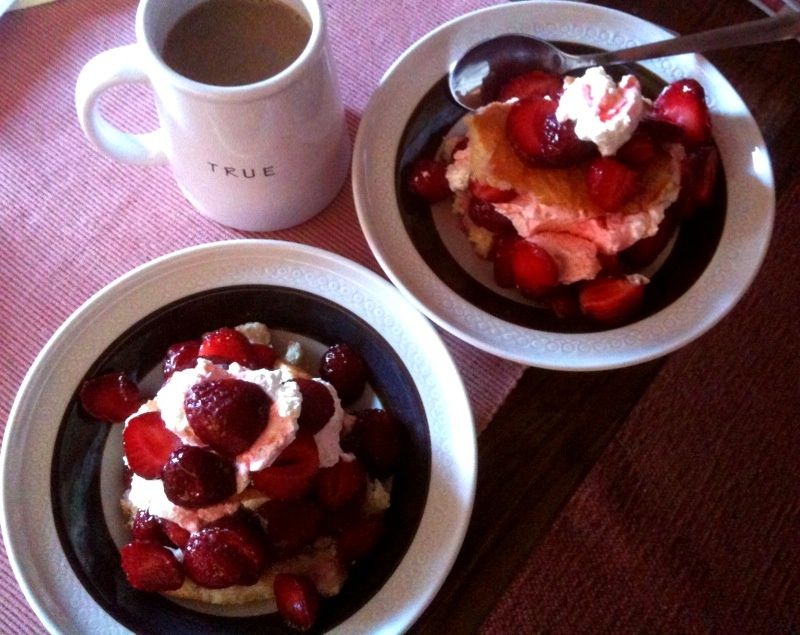 (And yes, I whipped the cream, too.) Why Strawberry Shortcake for breakfast? Well, there is a tradition here in Sweden that you are served cake in bed on your birthday morning, but since we were out-of-town on Dr. Darling's birthday last Saturday, I felt like I had some catching up to do.
Normally it would be Princess Cake, which is super labor intensive no matter what time of day you make it, but would have been scary to try so early in the morning. So given that it is US Independence Day and strawberries are a popular summertime treat in both countries…shortcake seemed like a good compromise. (And the Swede certainly approved.)
And coincidentally, it happens to be MY birthday today…which means I can eat whatever the hell I want for breakfast!
Happy 4th Everybody!