My personal internal jury is still out on MSNBC's "Lean Forward" ad campaign, but I TOTALLY LOVE this picture of Rachel Maddow.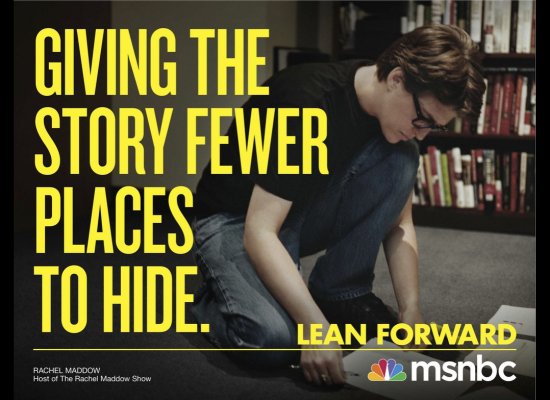 In fact, if I wasn't fairly confident that Dr. Darling would tease me to high-heaven, I would totally have it blown up to poster-size and hang it in my bedroom like I did as a pre-teenager crushing on Donny Osmond.
Oh My God. I am just now seeing the resemblance.