Just in time for the holidays, the lovely Angelina Jolie on the cover of the December issue of Vogue.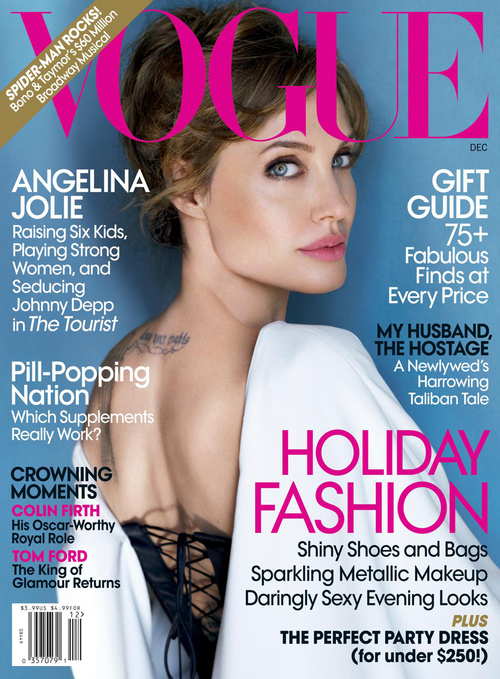 It's been 4 months since I last post a gratuitous image of the only woman I'd ever leave Dr. Darling for…what can I say? I've been busy!
Is it just me, or is she getting more beautiful as she ages?
I LOVE/HATE her.