Malmö's City Tunnel, which has been under construction since 2005, finally opened to train traffic this week. The massive project converted Malmö's main railway station from a terminus to a through-station, and then connected it to two new stations under the city on the way to the Öresund Bridge to Copenhagen.
Dr. Darling and I toured the new underground platforms at the Central Station last weekend and they are very impressive…but we both noted that getting to them was going to mean leaving The Penthouse Nordic 5-7 minutes earlier than before. (Hiss! Boo!)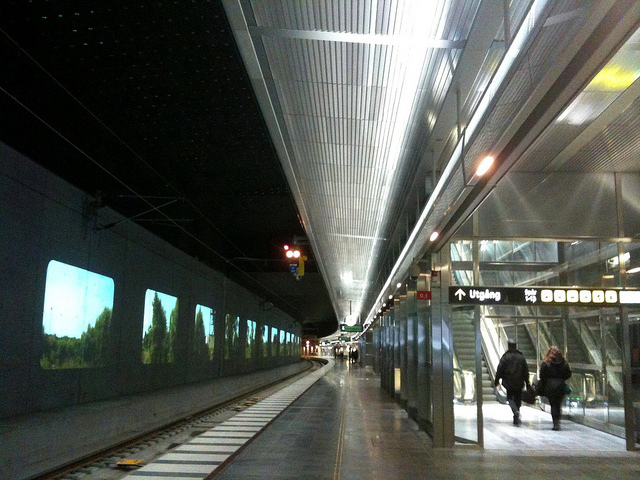 On the upside, in addition to giving the Malmö C a much needed upgrade, the new facilities are supposed to allow more trains to run more often, so if you happen to miss the one you're shooting for, it's just a 10-12 minute wait for the next one.
But perhaps you've noticed my emphasis on the phrase, "supposed to"? The first two days of regular weekday operation have been something slightly less than smooth. Departures from Malmö C have consistently been running about 10 minutes late, and the snow in the forecast is not going to help matters. (For reasons that defy my understanding of both engineering and physics, Skånetrafiken trains do not like to run in snow.)
But hey, at least it looks good!