The PopSugar blog currently has a series of 10 images of Charlize hauling groceries through a parking lot, and there are a number of things about the photos that are kind of remarkable. Stuff like:
2. Charlize Theron wears ridiculously high-heels when she doesn't have to worry about towering over a male co-star!
But most importantly….
Charlize Theron returns her shopping cart to the specially-designated parking lot stall when she's finished unloading it!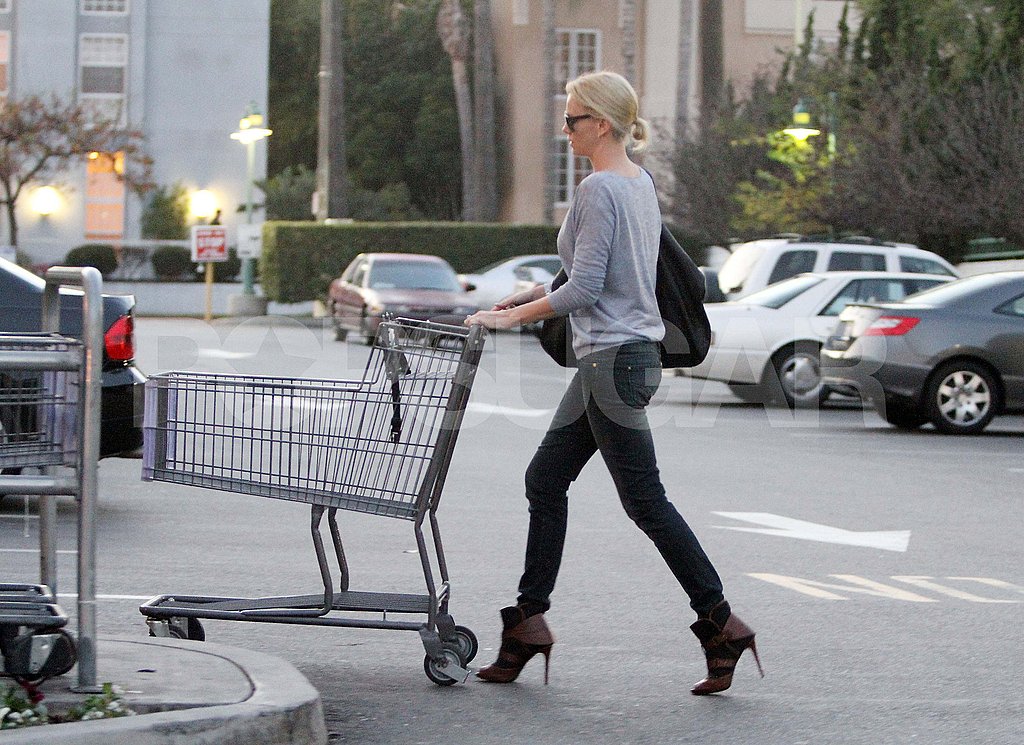 Related articles