Just last night, I was lamenting the fact that pizza delivery is not commonly offered by restaurants in Sweden. Because not only was I too tired to cook, I was too tired to even go pick a pizza up. This in spite of the fact that we have at least four pizzerias within easy walking distance of The Penthouse Nordic.
I don't know why pizza delivery is such a rare thing over here…though I can reasonably guess it has something to do with Swedish labor laws that would require the restaurant to pay their drivers a livable wage. (And Lord knows they won't get decent tips from Swedes.)
So I was especially tickled by this Buzzfeed post this morning. It chronicles, in photos, some of the "special requests" that Americans have made using online ordering for pizza delivery. Because in the US, not only can you have fresh, piping hot pizza delivered to your door, but you don't even have to make a phone call to place the order. (Dr. Darling would be in heaven.)
And customer service being what it is in the US, the pizzerias try their best to fulfill their patrons' wishes..no matter how random or off-beat a request might be. Like being asked to draw a wizard on the box, for instance: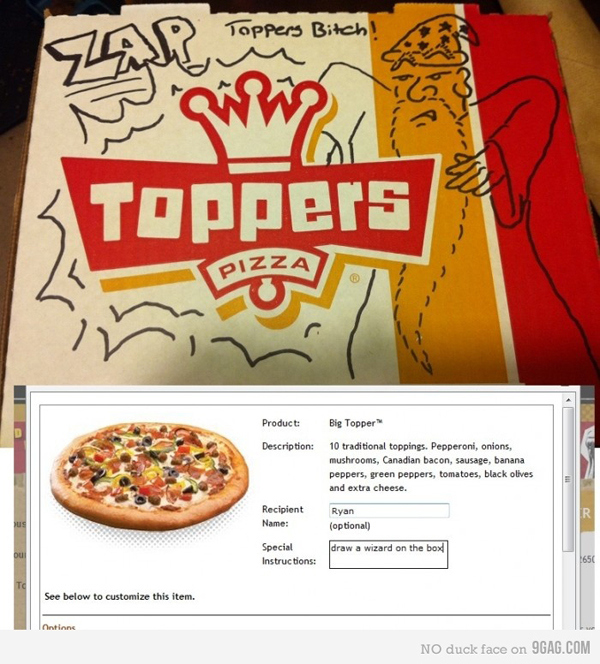 Locals often ask me what I miss about the US. The next time I get that question, I think I'll just give them the link to this entry.