Look what he delivered from the US this week! Along with a much-needed pair of kitchen scissors. (An odd combo, I know…but it totally works in this case.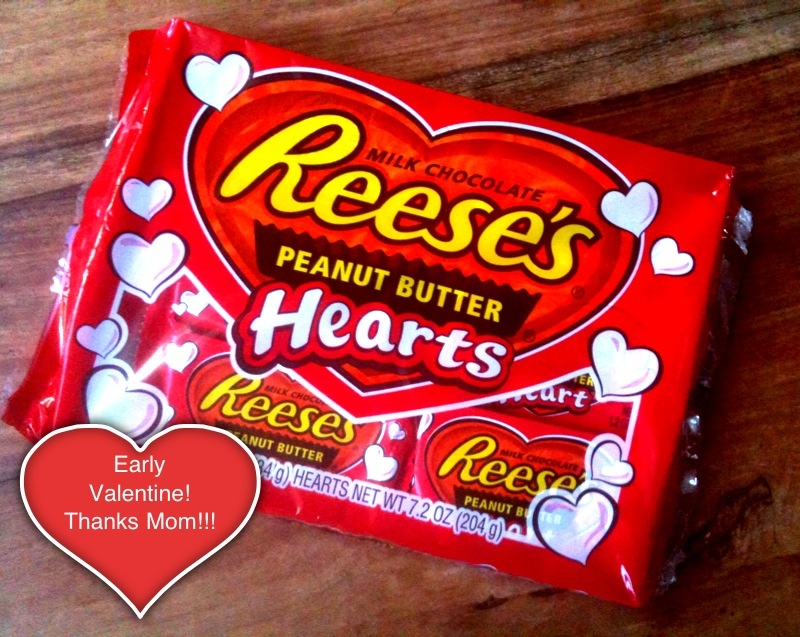 I've never had a Reese's Heart before, but I'm expecting them to rival the other holiday versions of Reese's (Eggs, Pumpkins and Trees), which I actually prefer to the original peanut butter cup. (It's all about the ratio of peanut butter to chocolate.)
The key question is, will I be able to stay out of them until Valentine's Day?