This is this 2nd time in less than a week that we've had birds land on the railing of our French balcony door, which is really weird considering neither of us can recall it happening in the previous 5 years we've lived in the Penthouse Nordic.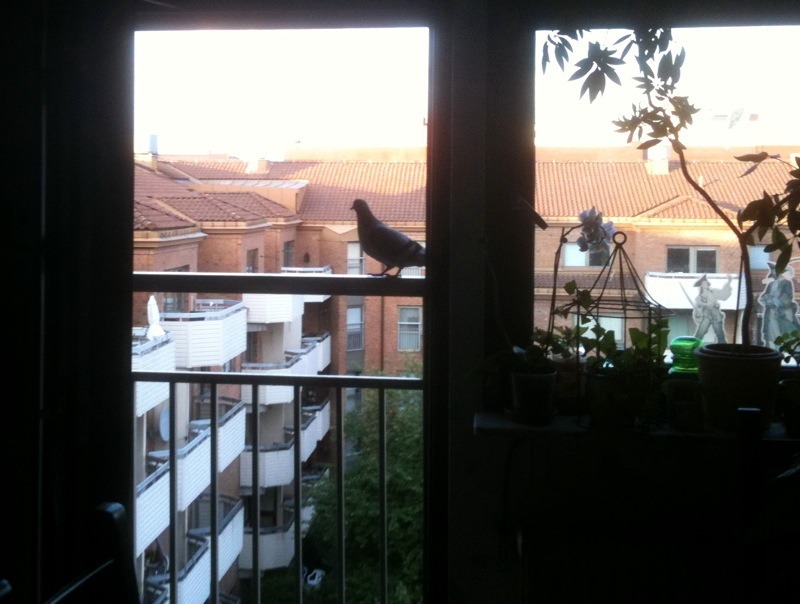 Our individual reactions sum up the differences in our personalities perfectly.
Dr. Darling: This is another reason why we shouldn't have that door open so wide.
Shazzer: Where's my phone? I've got to get a picture of this!
Dr. Darling: If a bird ends up in the apartment, you're the one who has to get it out.
Shazzer: I didn't even think pigeons could fly this high!