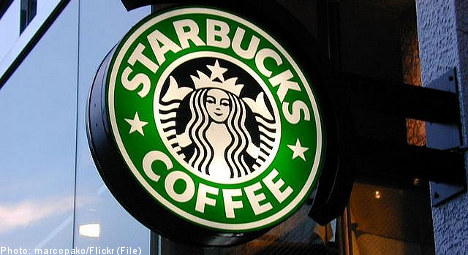 Based on the success of Sweden's ONLY Starbucks Coffee shop. which opened at Arlanda International Airport in Stockholm just last year, the US coffee giant has announced it will open shops in the Gothenburg and Malmö train stations.  I can't really speak with any authority on how smart of a business decision this is for Gothenburg, but I won't be surprised if the Malmö location struggles.
Now I know what some of you are thinking. Swedes are a serious coffee-drinking people, second only to Finland in per-capita consumption. How could Starbucks possibly fail in such a java-fueled country?  Well, let me add this little detail: Swedes are a serious GOOD COFFEE drinking people, and Starbucks…even if brewed for the Swedish palate, just isn't all that tasty. (Full disclosure, I fall firmly in the camp that thinks Starbucks over-roasts their beans, producing a standard brew that invariably tastes "burnt" to me. Their espresso-based drinks are the exception to this rule.)
If native Swedish commuters don't take to Starbucks, then the company will have to rely on tourists for the bulk of their business. Granted, Malmö's Central Train Station is a busy place, but it doesn't have nearly the tourist traffic they see at Arlanda or across the Öresund at Copenhagen International Airport, which has had a Starbucks for a couple of years now. Plus I can think of *at least* a half-dozen vendors in the train station that sell coffee, including TWO Espresso Houses (essentially Sweden's own version of Starbucks).
On the other hand, if Starbucks brings anything resembling American-style speedy customer service to the train station, that could more than make up for the over-roasted coffee.