My brother turned us on to this scone, cream cheese and elderberry jam combination from Espresso House during one of his visits to Sweden a couple years ago, and since then I've gotten into the habit of sending him a picture every time we have it. (Previously Dr. Darling and I were "butter only" purists when it came to our scone-topping preferences.)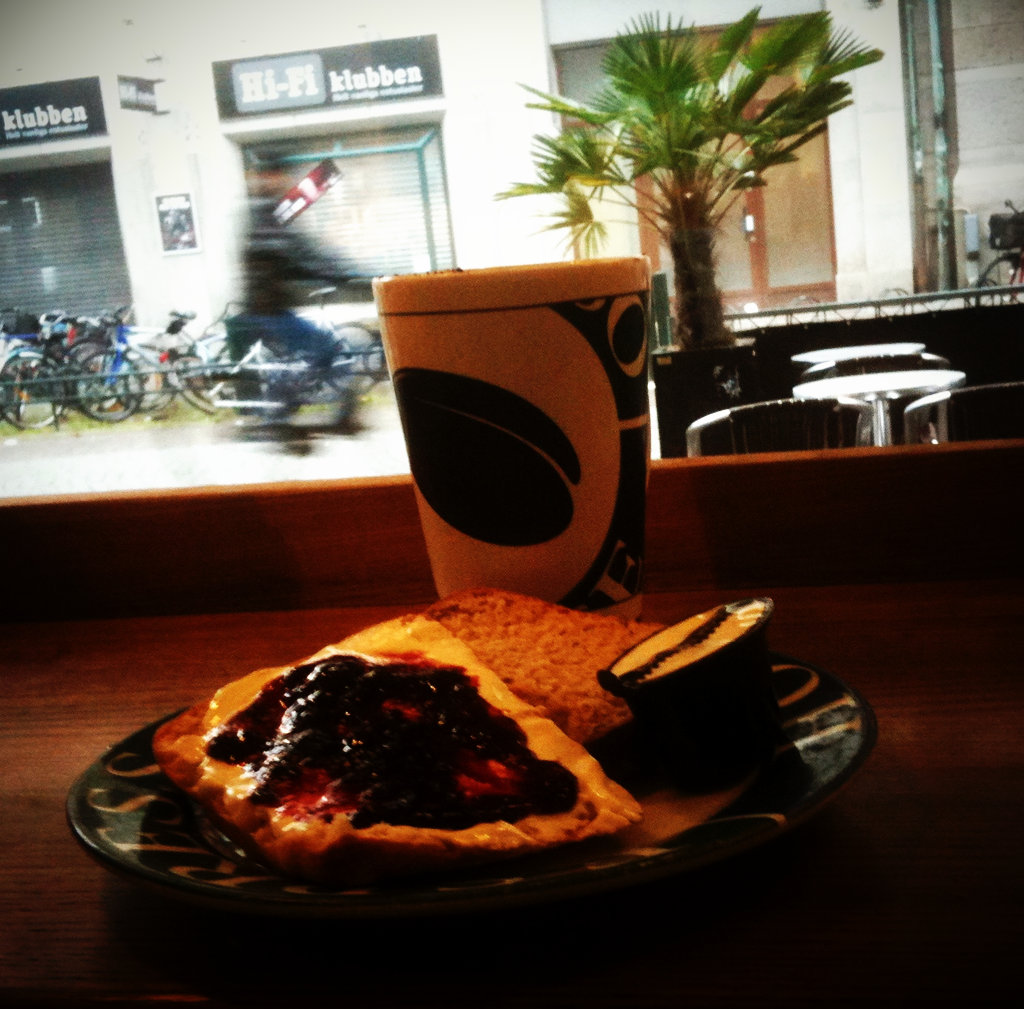 In this case, our window seats made the light on "The Davy Special" kind of crappy, but I was particularly chuffed about the bicyclist I caught in the background.
And yes, that really is a palm tree. It's not called the Swedish Riviera for nothing, you know.