On Feb. 13, Freedom to Marry launched their "Democrats: Say I Do" campaign, aimed at lobbying the Democratic Party's drafting committee to formally adopt a position of supporting marriage equality into the party platform.
Nancy Pelosi has already said she's on board, and I think it could be politically savvy given where the majority of Americans are on the issue and how homophobic the GOP primary race has been so far.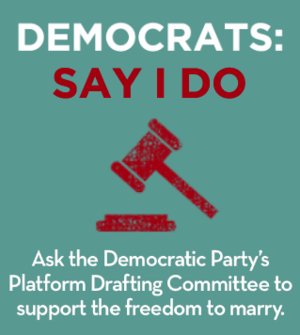 The Daily Kos has some interesting analysis here.