Following in the barefoot-steps of her teammate Hope Solo, US National Women's Soccer Team forward Abby Wambach is among the amazing athletes who stripped down for ESPN Magazine's 2012 Body Issue.
Behold the majesty of musculature on this woman: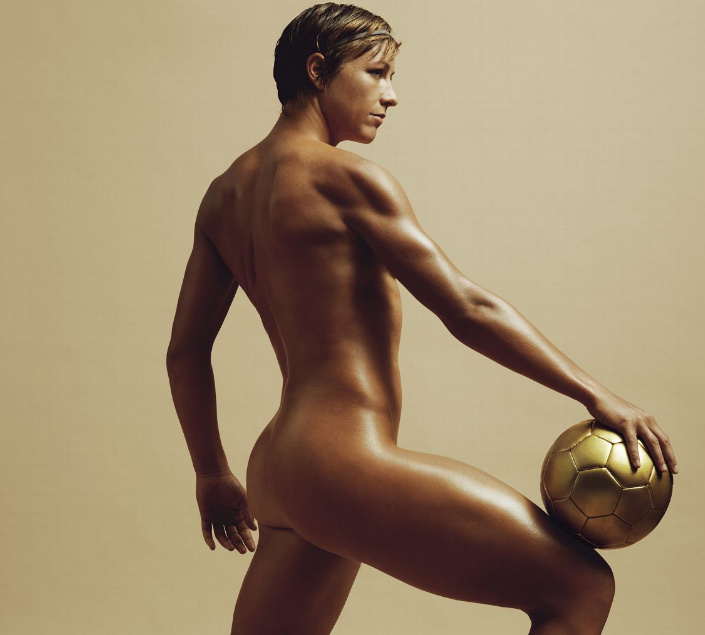 One of my favorite lesbian bloggers. Dorothy Snarker from Dorothy Surrenders, pays homage much better than I ever could, so I encourage you to check out her post.
In the meantime, you can see the full cast of nekkid characters from the 2012 issue here.