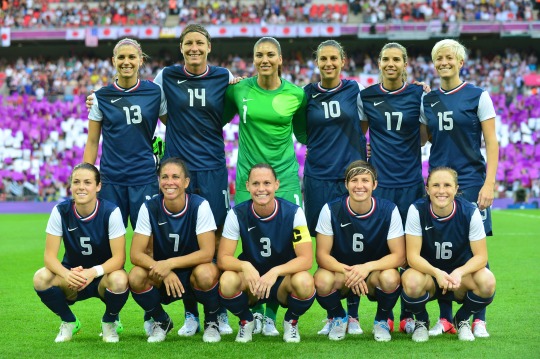 I've been a fan of the U.S. Women's National Soccer Team for a long time, and not surprisingly, it's even easier to be a fan in soccer-loving Sweden than it was when I lived in the United States.
Folks here "get it," which is why I was able to leave work early one afternoon when both the U.S. and Swedish teams were playing Olympic matches. On one occasion, I even watched a match on the lone TV in our office, which is located outside the conference room on the "executive floor" of the building. I just grabbed a small table and  a chair from the conference room, fired up my laptop, and worked in the hallway. 
But for last night's gold medal match, I was home in front of our big flat-screen TV where unlike the semi-final against Canada, SVT mercifully allowed the entire match to run on their non-high def channel (boooo!). The 2-1 win was a particularly sweet victory given that the U.S. lost the World Cup title to Japan last year.
Now had Dr. Darling and I been thinking "Olympic soccer" rather than "African safari" when we were vacation-planning early last Spring, we probably could have arranged to attend some of the matches. The UK is an easy trip from here, and we have friends in London who were actually at Wembley Stadium last night and tweeted this photo to me: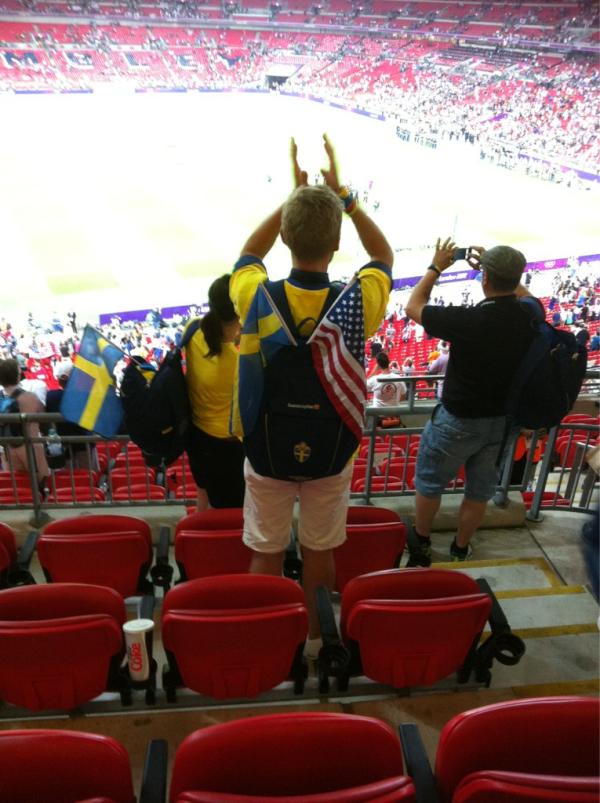 It's like we were totally there in spirit!
Related articles