Who knew amazon.com could be such a hotbed of timely political satire?
Following the 2nd presidential debate in which Mitt Romney mentioned looking through "binders full of women" while staffing his administration as the governor of Massachusetts, one particular binder on amazon.com got a noticeable bump in interest and reviews. 
Now it's hard to imagine that such a simple office organization tool would garner more than a couple of customer reviews, but as of this writing (Oct. 18 at almost 9 p.m.) there are 563 of them.
Here are some hilarious highlights that are helping to restore my faith in at least some of the American electorate: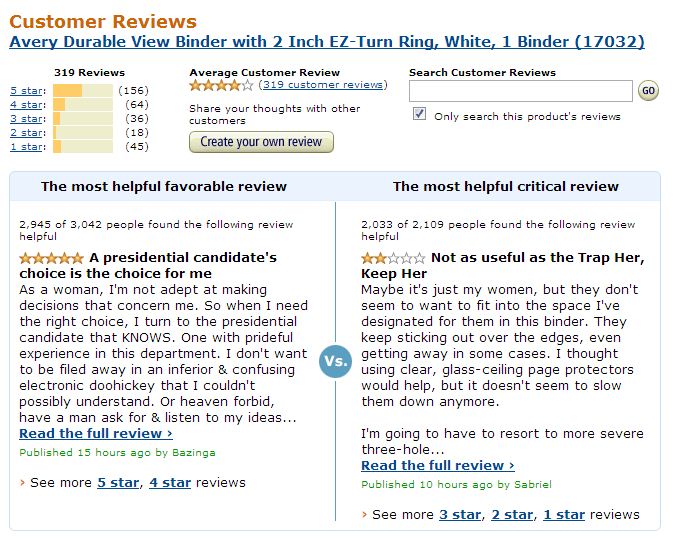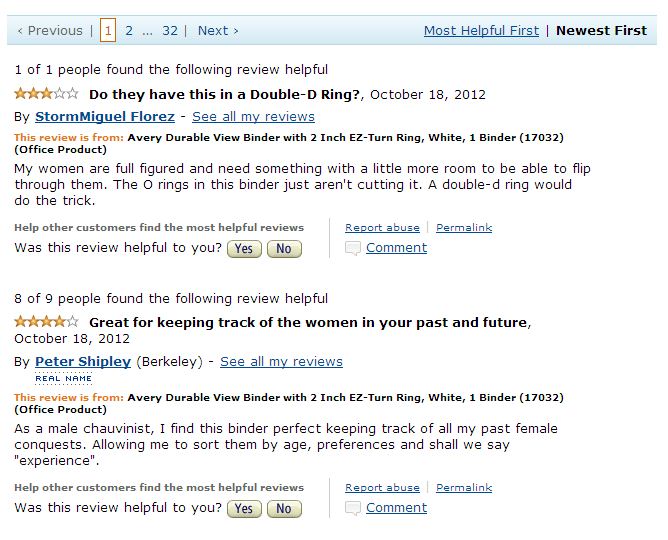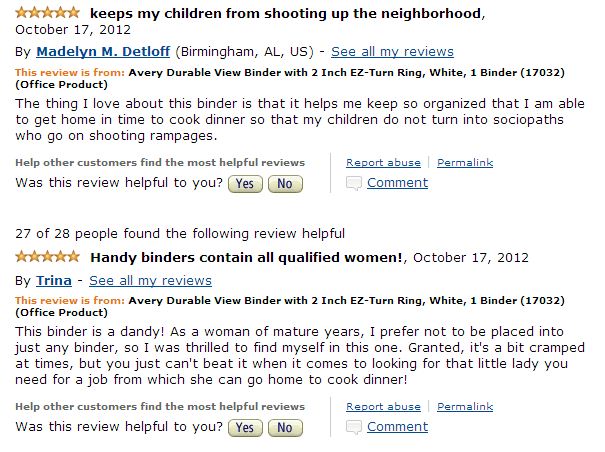 Oh internet, how I love thee.