… if Sochi was presenting Olympic medals for fashion!
These Nordic dudes were the talk of the 2010 Winter Games with their fantastically colorful choices of uniform pants. Now they've gone Vancouver one better by adding knickerbockers to the mix … with a floral theme, no less!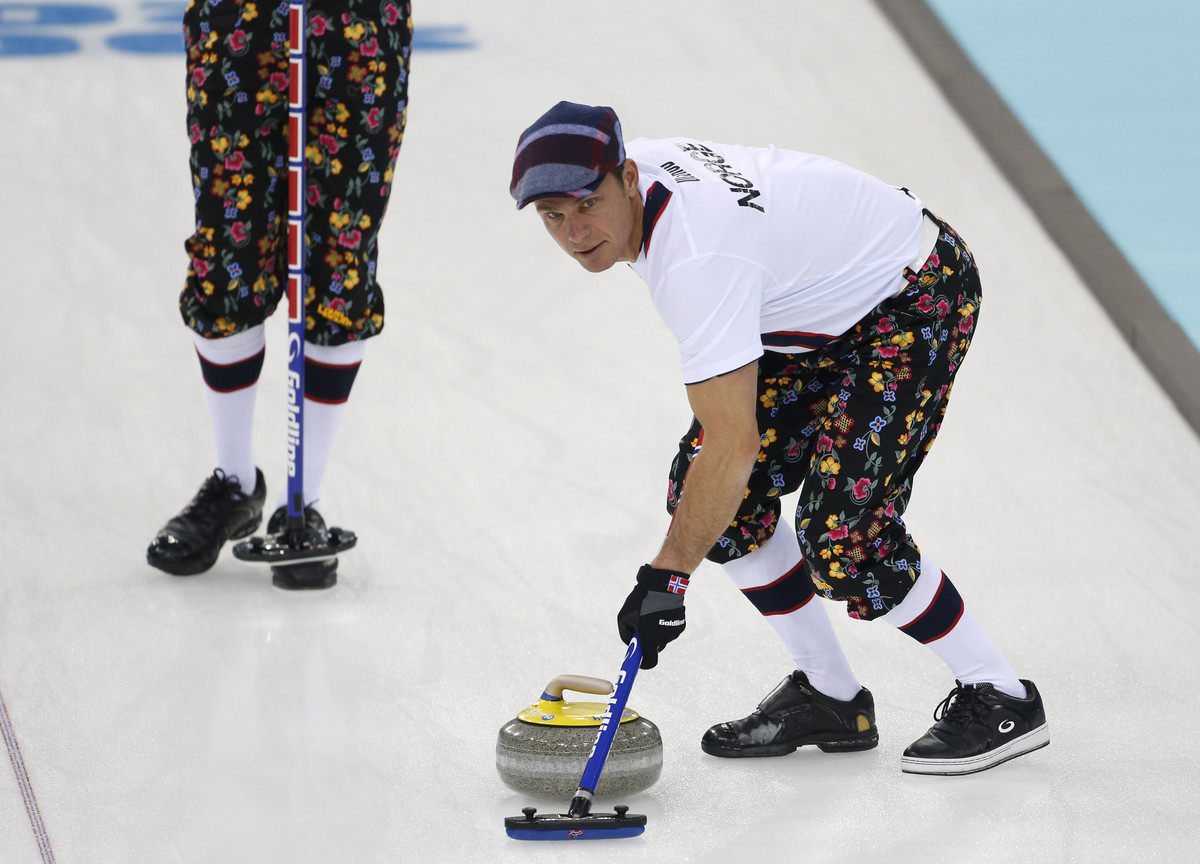 Once again, Team Norway is being pantsed by the American sportswear company Loudmouth, which enjoyed a considerable uptick in demand for its flag-themed line of golf clothing after the Vancouver Games. I'm guessing these guys are the best promotional investment the company has ever made.
Let the curling begin!
Related articles