I didn't even watch the Oscars (they air too late here and besides that, I haven't seen any of the films nominated for Best Picture yet). But I am loving the "new media" reaction to John Travolta's inexcusable butchering of singer Idina Menzel's name when introducing her live performance of the Oscar-nominated song "Let It Go."
In case you missed it live, like me:
Within hours, there where several "Adela Dazeem" Twitter accounts up-and-running, all duly mangling the names of every celebrity then mentioned. Slate Magazine came out with the excellent "Travoltify Your Name" Adele Dazeem name-generator. (Though I have to admit, the name it generated for me is one I have actually been called by someone other than John Travolta.)
But perhaps best of all was Idina Menzel's own handling of it. You know she had to have signed off on this stunt by the producers of "If/Then" … her current Broadway show. Here's what the playbill looked like the first performance after the Oscars: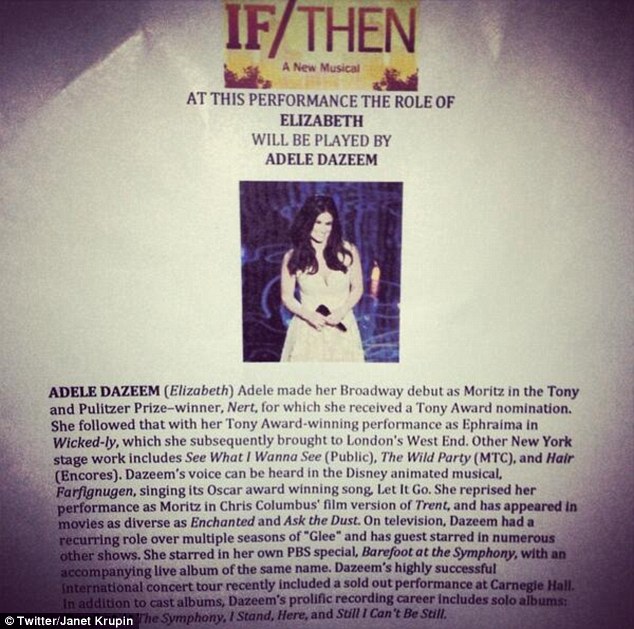 Hysterically awesome.
Related articles